We went to a fundraiser pig roast on Saturday at our friends Janie and Andy's home. They do this annually to raise money for New Life Deaf Ministry. We all had a great time laughing and hanging out with friends. I was sitting most of the time because I was getting over strep. Hunter was too, but he seem to recover quicker than myself.
The kids played and had fun. They loved having space to run and play with their friends. Courtney and Hunter sang on the karaoke machine. Hunter loved the attention, but Courtney was feeling a bit shy when everyone clapped.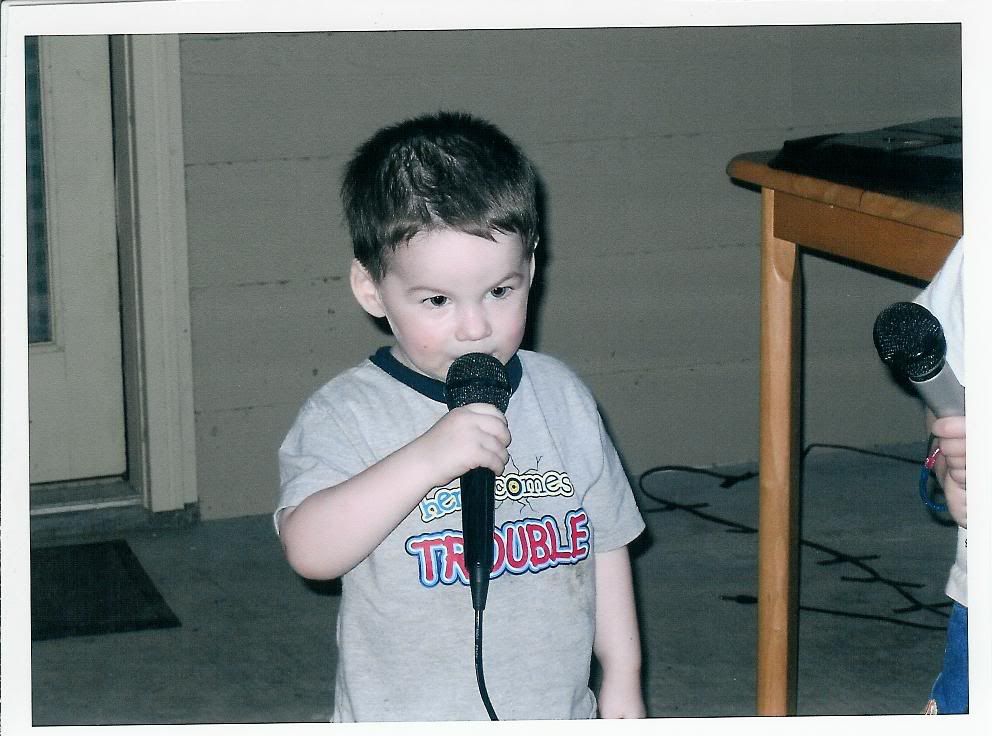 The food was fantastic though, looking at the pig was a little gross. After it started getting dark, we headed out to put the kids to bed.
Sunday morning Michael woke up scratching. When Michael asked me if I had any chigger bites, I didn't think I did. As the day went on I started having bites pop up all over the place. Michael had way more than I did because he'd worn shorts. Fortunately, the kids had none.
I Googled chiggers and they really only attack you if you sit or stand still. I had to laugh. This explained the kids not getting them. Michael and I had really a rough time with our legs. We were not a pretty site.
The fun was fun, but bites were not.
Rebecca